Welcome to the camp site and restaurant U Rosumarinu
Near the sea, on the road towards the peaks of Bavella you will find a magic place.
Here, by the Solenzara river, our staff will give you a hearty welcome.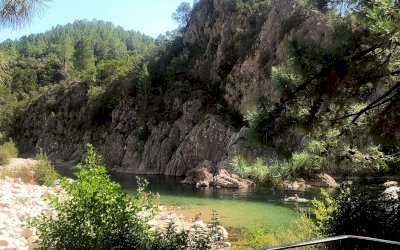 Restauration
Take your lunch and breakfast on the terrace of the restaurant-pizzeria overlooking the river …
Nouveau au camping
À quelques mètres des piscines naturelles, découvrez nos locations.
Prix attractif et promotions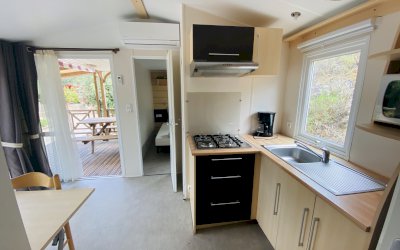 MobilHome with air conditioning, outdoor terrace, can accommodate between 4 and 5 people, fully equipped kitchen.
En savoir plus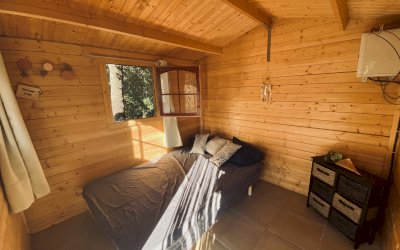 One-room chalet, can accommodate 2 people. 2 nights minimum.
En savoir plus
For a better stay
Discover our additional services
Restoration
Breakfasts and meals on the terrace of the restaurant-pizzeria overlooking the river.
Laundromat
A laundromat is available.
Lockers & Freezers
Refrigerated lockers are available for hire and freezers are available.
Wifi access
Internet access via WIfi is available if you wish.
The opinion of our customers
Find out what our customers thought of their stay
Es war ein sehr erholsamer Campingurlaub mit sauberen Nasszellen. Besonders hervorheben möchte ich die netten Gastgeber und die Lage des Campingplatzes. Das www.trueffelhang.at Team dankt euch für einen erholsamen Urlaub.
Viele Grüsse Astrid
Wunderschöner Naturbelassener Campingplatz direkt am Fluss! Campingplatz hat keine Stromanschlüsse! Was den besonderen Charme dieses Platzes ausmacht!!! Bitte nicht ändern.
Bis zum nächsten Mal!
Camping sympa, coin de rivière paradisiaque.
Wir freuen uns auf ein Wiedersehen im Mai 2019!
Ein traumhafter Campingplatz in der schönsten denkbaren Lage. Hier würde ich gern länger Urlaub machen. Leider gibt es keinen Stromanschluss. So konnten wir leider nicht lange bleiben.